Nick Cannon Says Mariah Carey Deserves $100 Million To Judge 'American Idol'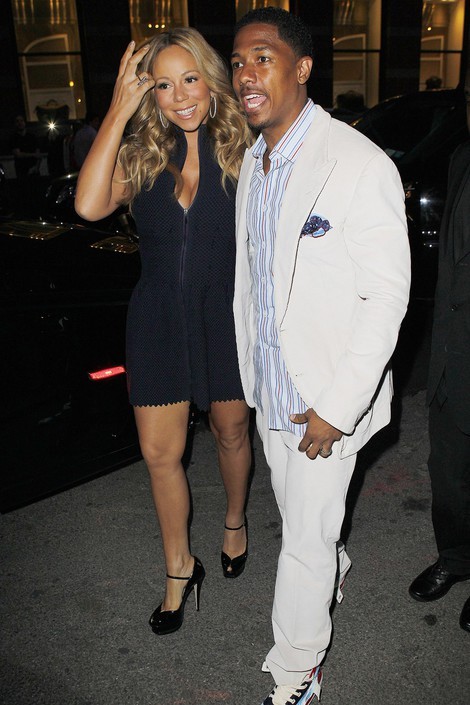 Mariah Carey is in talks to become a judge on "American Idol," but her husband Nick Cannon insists she'll need a huge paycheck to take the job.
Jennifer Lopez and Steven Tyler aren't returning next season, and Carey is one of the contenders to fill a chair. Cannon, who hosts "America's Got Talent," admits his wife is definitely interested in the position. However, FOX executives have to make it worthwhile, particularly since they have twins at home to take care of.
He explained, "They want her, I know that... but I ain't letting her outta the house for less than $100 million. They've (producers) got to step up if they want that. That's Mariah Carey, she's got more number ones than anyone ever. She's the biggest singer/songwriter in the history of music; that's worth something. And who's gonna watch my kids if she goes on American Idol?"
Lopez allegedly made $15 million on the last season, much less than Cannon feels his wife deserves.