Nick Cannon Has To Give Up Lucky Charms & Putting The 'Wrong Stuff' In His Body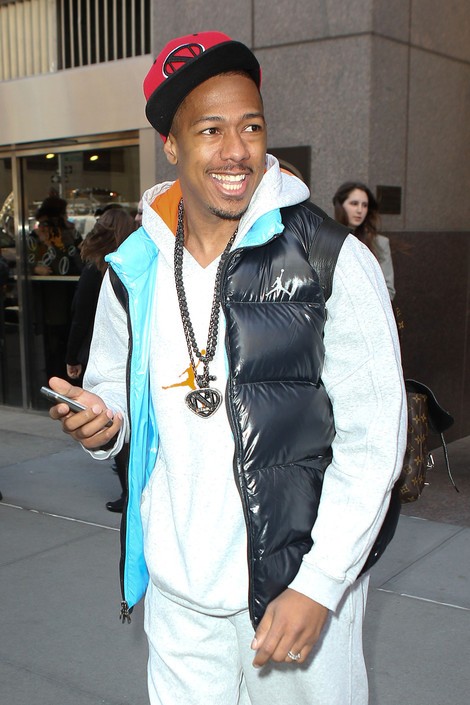 Mariah Carey's husband Nick Cannon has been forced to ditch his favorite sugary cereals and adopt a healthy diet after his recent hospitalization for kidney failure.
 
The "America's Got Talent" host fell ill during a family vacation in Aspen, Colorado, in December and he subsequently underwent surgery after being transferred to a hospital in Los Angeles.
 
He was discharged earlier this month and instructed by doctors to cut out all unhealthy foods from his diet in order to aid his recovery, but Cannon admits adjusting to his new eating regime has been tough.
 
He tells MTV.com, "I'm feeling good, I'm in the office, I'm grinding, the only thing that sucks is that I'm on the renal diet. It's all about healthy living and fueling your system, but I don't get to eat the things that I like to eat. You've got to stay hydrated and (eat) fruits and vegetables for breakfast."
 
Cannon's since had to replace his beloved sugar-filled Lucky Charms cereal with oats as he "can't have none of that stuff anymore", but he moans, "(It's) not even the good oatmeal. (It's) real oats, like horse-feed stuff - but it's cool. I've got to start to love it."
 
However, Cannon has found one taste solution to give his meals a kick: "I can still have Tabasco sauce, so I'm excited about that because I love hot sauce. I'll be putting Tabasco sauce on carrots, like, 'This tastes delicious!'"
 
The star insists he's now back to good health, but his hospital experience has prompted him to take better care of himself - and he's encouraging fans to do the same.
 
He adds, "I feel 100 percent right now, but obviously the doctors tell you to take it slow. This is definitely the first time anything like this has ever happened to me. I've always thought that I was doing the right things, but that's why I now encourage everybody to get check-ups, get physicals, know what's going on in your system and don't play around with your body.
 
"I always considered myself as someone who was in great shape, but I was doing too much (to my body) so my immune system got confused and just started attacking my kidneys... I look like I'm in shape, but I was putting the wrong stuff into my body, speeding all the time, not sleeping and eating properly - it's all about taking time and really caring about yourself and how you fuel yourself."