Nick Cannon Feared Leaving Kids Without A Father During Hospitalization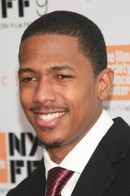 Devoted father Nick Cannon feared he would never have the chance to share his life experiences with his twin babies when he thought he was dying from acute kidney failure last month.

Mariah Carey's husband was admitted to a medical center while on a family vacation in Aspen, Colorado after Christmas and he underwent surgery in early January.

Cannon recently confessed he feared he was "going to die" when he had to make a second emergency trip to the hospital - and the America's Got Talent judge reveals all he could think about was leaving his daughter Monroe and son Moroccan without a dad to teach them life's big lessons.

He tells MTV, "There was a second I was thinking like, 'Damn, what if I'm not able to instill the things that I want to instill into my children?' It just makes you think, 'Yo, I need to give them everything I can possibly give them right now,' and obviously it starts with love."

Cannon returned to the hospital on Wednesday to undergo further treatment for the condition but insists he's well on the road to a full recovery.