Nick Cannon Confirms Split From Mariah Carey, Says There's 'Trouble In Paradise'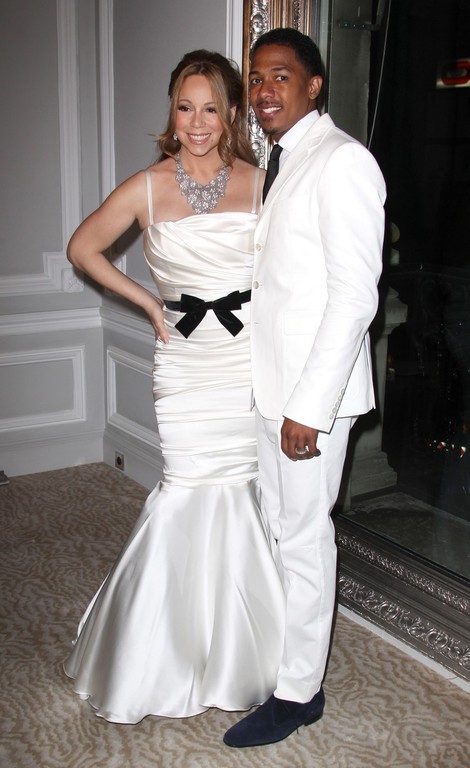 Nick Cannon has confirmed recent reports that he and wife Mariah Carey have separated and have been living apart for "a few months."

The "America's Got Talent" host told entertainment show "The Insider" that "there is trouble in paradise."

"We have been living in separate houses for a few months," he added, without further addressing the couple's woes.

Cannon has mainly been stayign in hotels but regularly spends time with his family to see twins Moroccan and Monroe.

"My main focus is my kids," he said.

While Cannon never mentioned the "D" word, the outlook for the couple is bleak.

TMZ reports that divorce lawyers are currently working out the details of property and custody agreements and it's just a matter of time before it's officially over.

The beginning of the end came back in March, when Cannon was quizzed by a radio DJ and asked to name five celebrities he's slept with. Mariah reportedly went ballistic when she found out one was none other than Kim Kardashian, which humiliated her (for some reason -- seriously, get over it).

Cannon then went on Howard Stern's Sirius XM radio show and told Stern that MiMi wouldn't sleep with him until they were married.

Rumor has it that Cannon was also unfaithful to his wife despite her attempts to keep him on a short leash.

According to The New York Post's Page Six, Carey hired a security guard to follow him around and make sure he behaved when he hosted a pool party in Las Vegas earlier this year.

"The security guard wasn't there to keep the girls away from him," a source told the Post. "It was to keep him away from the girls."

Cannon dismissed the infidelity rumors during his interview with "The Insider" on Thursday.

Cannon and Carey wed on April 30, 2008, and they renewed their vows for a second time in April 2013 to mark their fifth anniversary.