Nick Cannon Calls Out 'American Idol' Bosses Over Leaked Nicki Minaj & Mariah Carey Catfight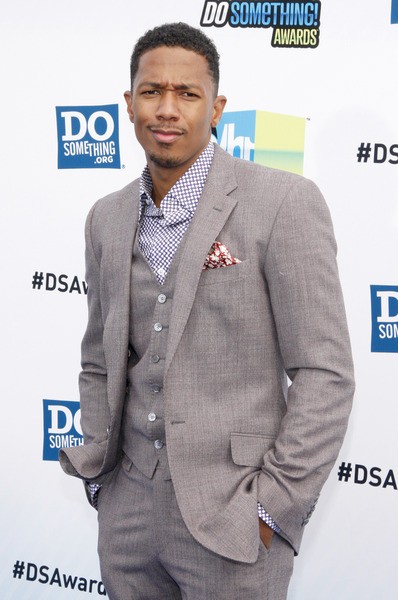 Nick Cannon has spoken out over wife Mariah Carey's recent spat with fellow American Idol judge Nicki Minaj, which was caught on video and leaked to TMZ.com on Tuesday.

The America's Got Talent host is accusing Idol producers of leaking the footage to get more people interested in the upcoming season of the show, which he believes takes the focus away from the aspiring singers looking for their big break.

"I feel like it's taking away from the quality of what Idol is all about; this is about people accomplishing their dreams and experts guiding these young people to do what they've done," he tells Access Hollywood Live hosts Billy Bush and Kit Hoover. "I'm kind of disappointed in (TV network bosses at) Fox because they're taking away from the quality of what Idol is."

But Nick says his wife wasn't fazed by the dramatic outburst from her co-star.

"[Mariah] is the strongest and the classiest woman that I've ever met," he says. "If you watch the video she just maintains her composure... I don't think she's moved by the theatrics and the pageantry of it all. She signed up to do a job to help young people accomplish their dreams and this is like a sidebar. I hope that's not what this show becomes about - the catfights."

As far as the leaked video goes, things got heated during auditions held in Charlotte, North Carolina, when the two judges couldn't agree over a contestant's tryout; and Minaj goes off on Carey, yelling things like "I told them (producers), I'm not f---in' putting up with her f---in' highness over there."

Reports also suggest that the "Super Bass" singer said, "If I had a gun I would shoot her." However, Idol producer Nigel Lythgoe has set the record straight after the nasty rumor started.

"The (death threat rumor) is absolute rubbish. It's absolutely not true in any way, shape or form," he says.

TMZ reports that everything was back to normal on set Wednesday, saying it was "peaceful and professional," according to sources.