Nick Cannon Calls Divorce Rumors 'Kind Of Humorous'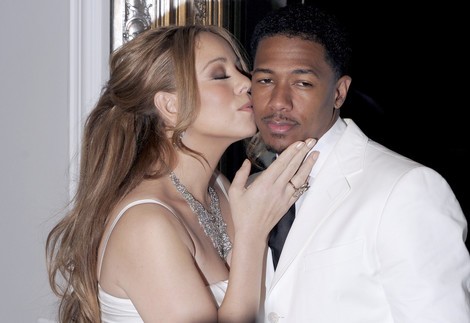 Nick Cannon can't help but laugh when he hears rumors about an impending divorce between himself and Mariah Carey.
OK! magazine claimed earlier this month that the two have constant fights over cheating accusations and get jealous when the other hangs out with someone of the opposite sex. Other tabloids claimed the couple with split several times since 2010.
Cannon said in an interview with Parade magazine, "You kind of have to ignore it because every week it's something different, and if you paid attention to it, it actually probably would start really affecting you…There's no merit or truth to it. It's kind of humorous, really. It couldn't be further off from the truth, and it really affects the credibility of the so-called newspapers."
That aside, the magazine couldn't help but mention the couple celebrates their anniversary on the same day as their twins' birthdays, April 30. So what did they do on the huge family celebration? "We definitely had a good time. The first part of the day, we threw a birthday for them and their friends at their school, and then after that, once we tired all the kids out, we had a nice romantic rooftop evening and kind of re-enacted some of our wedding and engagement rituals that we do every year. So it was low key. I mean the year before, we kind of went over the top with Disneyland, so we kind of wanted to reel it in this year so everybody doesn't think that we try to do that every single year."