Nick Cannon Advises Parents To Control Their Children's Internet Usage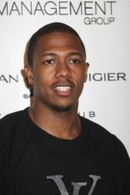 Nick Cannon has urged parents to take more responsibility for their children's internet habits as youngsters lack the "judgment or maturity" to protect themselves online.

The entertainer, who is a father to twins with his wife Mariah Carey, was in Washington, D.C. on Wednesday to throw his backing behind a new bill which aims to increase internet privacy laws to protect children.

Cannon spoke at a hearing on Capitol Hill in support of the Do Not Track Kids Act, but he insisted that even if new restrictions are put in place, parents still need to keep an eye on what their children are getting up to online.

He told the hearing, "Most at that age don't have the judgment or the maturity to protect themselves from those capable of taking advantage of them by tracking their whereabouts on the internet... Parental supervision should extend from the playground to the internet."

In a subsequent post on his website, Cannon writes, "I was on Capitol Hill today showing my support for the Do Not Track Kids Act. I took part in the congressional briefing on protecting children and teen online privacy. The goal is to keep kids safe and to make sure their information isn't tracked or used against them...

"Tracking our most vulnerable - our young children - must be outlawed and I am delighted that Congress is finally taking the necessary action with the Do Not Track Kids Act. The bipartisan effort demonstrates that the two parties can actually agree on at least one thing - the safety of our children. Kids make up 20 per cent of our population but 100 per cent of our future."