Nia Sanchez Of Nevada Named Miss USA 2014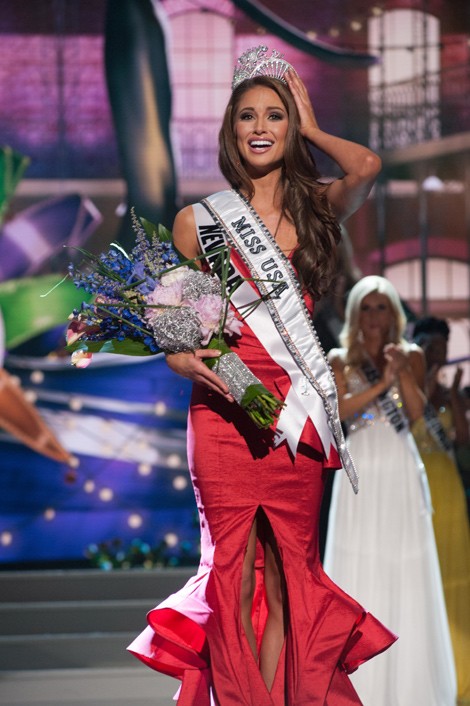 Nia Sanchez, 24, of Nevada was crowned Miss USA on Sunday night. In 2009 a close friend of hers won the title, so Sanchez decided to follow in her footsteps and got into pageantry.
The brown haired model loves international travel. She became a nanny in Europe after graduating from high school and later traveled to the Middle East, Thailand and China.  She is half Hispanic and has also visited Mexico on mission trips.
She is also a fourth degree black belt in Tae Kwon Do. When judge Rumer Willis asked her opinion about the rampant sexual abuse cases on college campuses, Sanchez said: "I think more awareness is very important so women can learn how to protect themselves. Myself, as a fourth-degree black belt, I learned from a young age that you need to be confident and be able to defend yourself. And I think that's something that we should start to really implement for a lot of women."
Miss North Dakota, Audra Mari, was named first runner up.
Check out more photos of the new Miss USA...