NFL Set To File $16.6 Million Lawsuit Against M.I.A. Over Super Bowl Performance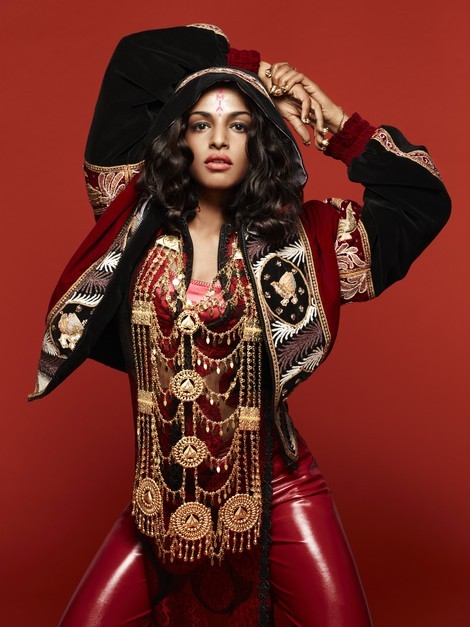 The National Football League (NFL) is demanding a payment of $16.6 million from singer/rapper M.I.A. for a rude gesture she made during the live halftime show of the 2012 Super Bowl.

M.I.A., real name Mathangi Arulpragasam, joined Madonna and Nicki Minaj on stage for mere minutes during the debut performance of Madonna's single "Give Me All Your Luvin'" during the show and gave the middle finger to the camera at the end of her rap segment n the song, foregoing the lyric "sh*t" by replacing it with the finger.

The NFL initially filed a $1.5 million lawsuit against the 38-year-old singer for damages and tarnishing the league's reputation. The figure has now grown 10 times, with the NFL backing it up on the basis of what advertisers would have paid to run commercials during the two-minute segment of the halftime show in which M.I.A. appeared.

"The claim for restitution lacks any basis in law, fact, or logic... [and the] continued pursuit of this proceeding is transparently an exercise by the NFL intended solely to bully and make an example of Respondents for daring to challenge (the) NFL," read response papers, which were filed on Friday by M.I.A.'s lawyers, according to The Hollywood Reporter.

M.I.A.'s camp claims that the suit is hypocritical because of the numerous situations NFL players have gotten themselves into in the past with DUIs, the bullying situation in Miami, and bringing loaded guns into packed bars, etc.

M.I.A. cited several examples of "less than wholesome" Super Bowl halftime acts in the past, such as Michael Jackson's constant crotch-grabbing, Prince's phallic guitar and even Madonna's dancers' provocative crotch thrusting dancers.

As for the game itself, the New York Giants defeated the New England Patriots 21-17. It was the second time the two teams met in the big game in four years. The Giants also won in their first meeting, 17-14.