Yikes! Maid Found Jennifer Lawrence's Secret Stash Of Sex Toys
Matthew Perry Is Back For NBC's New Series 'Go On'
August 31st, 2012 9:05am EDT |
By:
SheKnows Entertainment
Add to My News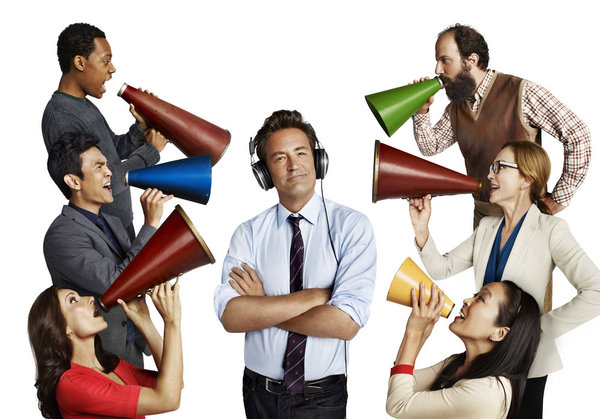 Matthew Perry and his sarcastic attitude have returned to TV, with his new comedy sitcom, Go On.
Ever since Friends closed the doors to Central Perk Coffee Shop, I've felt something missing in my weekly television ritual, but that feeling of loss and emptiness may dissipate soon now that Matthew Perry is making his way back to my living room with NBC's new series, Go On.
Synopsis:
This 30-minute sitcom follows Ryan King, a fast-talking radio sportscaster, who is forced to join a support group to deal with the unexpected death of his wife. The series kicks off with King attending group therapy sessions, only to get the mandatory 10-class attendance behind him and get back to work.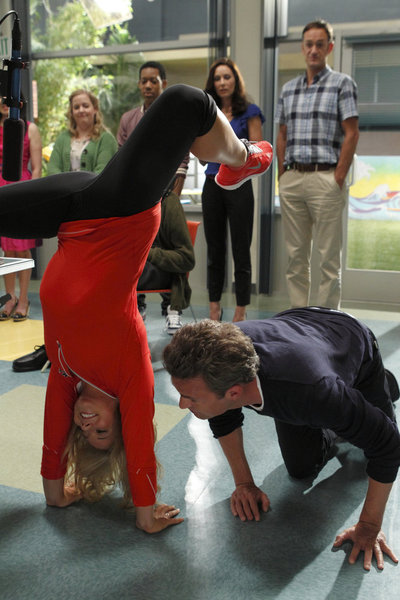 At the first session, King decides to take his own spin on "therapy" and pins each grieving participant against one another in a bracket-style competition, to determine who "wins" with the most pain and suffering . King makes it clear he doesn't think talking about his feelings will do any good; he has to do something, like work, to get past his pain.
But when King returns to work, he goes ballistic on Terrell Owens, after he sees him texting while driving in the parking garage . When I say ballistic, I mean he starts throwing food at T.O.'s car and almost gets into a full-on brawl… we know who would win that one, and let's just say it isn't the funny white dude.
While King somehow manages to avoid a black eye, he is hit with the realization that maybe therapy isn't such a bad idea after all.
At the very end of the pilot episode, we learn King's wife was texting while driving, ran a stop sign, and was hit by another car. In this comedy/drama sitcom, we're going to watch as King deals with his grief and finds friendships and hope in an unlikely place.
Why should you watch?
If you don't have enough time to watch an hour of drama, deceit and gossip, this may be the new show for you! It's based on a tough reality, but the show successfully displays this in a light and heartwarming way. After just one episode, I already love Matthew Perry's character . Now all we need to make this a perfect show is for Perry's character to get a wannabe actor roommate, who's not the sharpest tool in the shed. Any suggestions ? I'd also love to see a cameo by Regina Phalange!
Starring:
Matthew Perry -- Ryan King
Laura Benanti -- Lauren Schneider
John Cho -- Steven
Julie White -- Anne
Watch "Terrell Owens Guest Stars on Matthew Perry's 'Go On'"
Photo Credits: NBC
'South Park' Rips On Kanye West And Kim Kardashian In An Epic Season Finale
Yikes! Maid Found Jennifer Lawrence's Secret Stash Of Sex Toys