Adam Sandler Tops Most Overpaid Actors List
'South Park' Documentary To Air On Comedy Central
August 18th, 2011 1:47pm EDT |
By:
SheKnows Entertainment
Add to My News
South Park fans! Get ready to get even more info from creators Matt Stone and Trey Parker about your favorite show! The boys are about give us a documentary about their Emmy winning series on Comedy Central.
The documentary is just one part of a year long celebration of South Park, which will begin it's fifteenth...yes, fifteenth season on October 15th.
The documentary will give us "an all-access pass to the behind-the-scenes world of creators Trey Parker and Matt Stone at South Park Studios in Los Angeles through this special documentary, providing an exclusive, insider's look into the making of a South Park episode."
The South Park documentary will air on October 2nd at 10pm on Comedy Central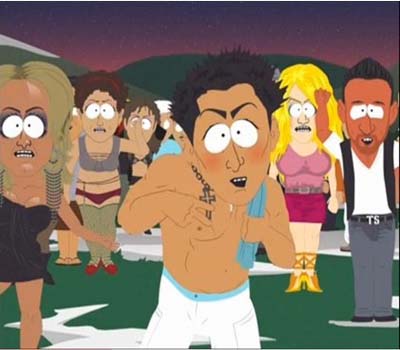 Watch "The Book of Mormon wins big and the Tony Awards"
Photo Credits: Comedy Central
Lady Gaga And Japanese Love Doll Manufacturer Unveil Life-Size 'Gagadolls'
Adam Sandler Tops Most Overpaid Actors List