Chef Nigella Lawson's Former Assistants Found Not Guilty Of Fraud
Renee Zellweger Refuses To Get Chubby For 'Bridget Jones 3'
August 15th, 2011 1:14pm EDT |
By:
SheKnows Entertainment
Add to My News
Renee Zellweger packed on the pounds for her role as Bridget Jones in the first two films, but she reportedly refuses to do that to her body again.
Has Bridget Jones gone on a diet? Renee Zellweger has signed on for Bridget Jones's Diary 3, however says she refuses to pack on the pounds to play the chubby, yet loveable singleton.
The normally slim Zellweger gained around 25 pounds in 2001 for Bridget Jones's Diary, quickly lost it all and then regained it all in 2004 for Bridget Jones: The Edge of Reason.
"I had a panic attack with all the specialists talking about how bad this is for you long-term, putting on that much weight in short periods of time and they're all saying, 'You must stop this now or you're going to die,'" Zellweger said.
So what's the skinny starlet to do? Insiders report that the 42-year-old actress will wear a fat suit for filming.
Zellweger said that gaining weight sounds like fun, but says it is far from a good experience. "It sounds like heaven," she said.
"For two days it's bliss and then you're full, OK? Then after a week your glucose levels are going crazy. You're up and down and all over the place. It doesn't feel good, and no one wants to hear that, but it's the truth."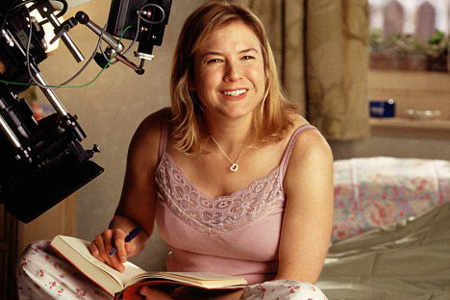 What can we expect with the third Bridget Jones movie, besides Zellweger in a fat suit? "Bridget and Mark can't have children, I think that's the way it goes on," Colin Firth told Access Hollywood. "So then she makes the huge mistake of going back to Daniel Cleaver [played by Hugh Grant in the first two movies] for long enough to get pregnant. I think he dumps her, and guess who comes back to rescue her?"
Photo Credits: WENN , PR Photos
Sony Confirms At Least Two Villain Spinoffs Of 'The Amazing Spider-Man'
Chef Nigella Lawson's Former Assistants Found Not Guilty Of Fraud