Andi Dorfman Confirmed As The Next 'Bachelorette'
Hillary Scott Of Lady Antebellum Is Engaged!
July 6th, 2011 8:10am EDT |
By:
SheKnows Entertainment
Add to My News
Turns out it wasn't Just a Kiss after all -- Lady Antebellum singer Hillary Scott is engaged to drummer boyfriend and musical muse Chris Tyrell.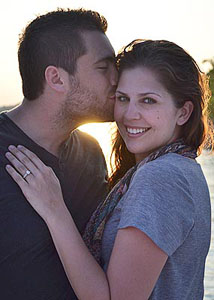 Lady Antebellum singer Hillary Scott saw fireworks this Fourth of July weekend -- literally and figuratively. Scott's drummer boyfriend lit up her world with a surprise marriage proposal, and she said yes!
"Chris proposed exactly the way I've always dreamed," Scott told People. "Our families were close by, but it was just us out on a beautiful deck overlooking a lake in East Tennessee."
"We had just been on a hike and -- in our workout clothes -- he hit the knee! We feel so blessed by God that He sent us each other, and we are looking so forward to forever together!"
Photo Credits: PR Photos , Hillary Scott/People ,
Miranda Kerr Gets Naked For Reebok Commercial
Andi Dorfman Confirmed As The Next 'Bachelorette'