'Divergent' Star Shailene Woodley Hints At Being Bisexual
Aaron Carter: 'Michael Jackson Tried To Touch Me'
June 30th, 2011 1:28pm EDT |
By:
SheKnows Entertainment
Add to My News
Aaron Carter speaks out about his odd relationship with Michael Jackson.
Aaron Carter -- the troubled younger brother of Backstreet Boys singer Nick Carter -- is coming clean about his relationship with Michael Jackson on the two-year anniversary of his death.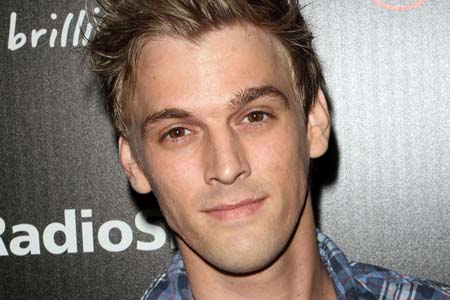 "I never talked about it... This is the first time. I do... I miss Michael... I have spent such incredible times with him. I did things with him that nobody else did... But I was also troubled about what he did to me," Carter, 23, told OK! Australia in their new issue.
"Yes, he gave me wine. I mean, I could have refused, but I was 15," Carter told Daphne Barak during a charity trip to Marbella, Spain. "He gave me cocaine. I felt weird about that and other stuff... We spoke afterwards, hours and hours, on the phone. I admired Michael, but his behavior bothered me a lot. Then my mother called the police..."
Jackson was charged two separate times in molestation cases, though nothing about Carter's allegations came out until now. It's hard to know what to believe when it comes to the Jackson accusations, especially since the King of Pop can't speak out about it now.
As for Carter? He's had plenty of his own personal problems over the years, including problems with drugs and a trip to rehab earlier this year.
Do you think Aaron Carter is telling the truth about Michael Jackson?
Photo Credits: wenn , PR Photos
The 10 Best Oscar Dresses of All Time
'Divergent' Star Shailene Woodley Hints At Being Bisexual