Miley Cyrus Enjoys An Early Summer In Bikini Instagram
JJ Abrams: Star Trek 2 answers coming soon
June 11th, 2011 8:30pm EDT |
By:
SheKnows Entertainment
Add to My News
Now that Super 8 is finally in theaters, it's time for J.J. Abrams to focus on his next sci-fi adventure -- Star Trek 2! The sequel we've all been waiting for is finally within our grasp.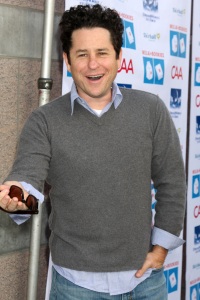 At the premiere of Super 8, J.J. Abrams gave a little update on his next big movie. When asked about Star Trek 2 he said, "We're working on that right now. I hope to have some information soon." The director is currently collaborating with Paramount to come up with a production plan and schedule.
The big question we all have on our minds is whether or not he'll...
Photo Credits: Courtesy SheKnows.com
Justin Bieber's Private Parts Will Be Blocked Out Of Jail Footage
Miley Cyrus Enjoys An Early Summer In Bikini Instagram