Lostprophets Singer Ian Watkins Sentenced To 35 Years In Prison Over Sex Offenses
Celebrities React To Death Of Donna Summer
May 17th, 2012 3:37pm EDT |
By:
RumorFix
Add to My News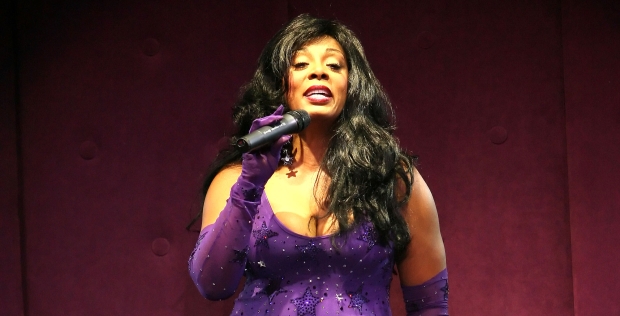 Donna Summer died on Thursday at the age of 63 — and her fans are sharing their feelings on Twitter.
Here are some reactions to Donna's passing away:
Sandra Bernhard: a moment please for the wonderful #donnasummer a beautiful person a great disco diva and revolutionary performer. it's just not right.
Gloria Estefan: Few singers have impacted music & the world like Donna Summer! It's the end of an era. Peace & prayers 2 all who loved her. I will miss her!
Mary J. Blige: RIP Donna Summers!!!!!!!!!
Billy Ray Cyrus: R I P #Donna Summer LEGEND !!! Your music will live forever.
Timbaland: this cant be true i cant believe this RIP Donna Summer. at a lost 4words
Holly Robinson Peete: Donna Summer…"The VOICE"… Well Done Diva. #RIPDonna *long tears*
Roseanne Barr: RIP donna summer-dead at 63 she works hard for the money was my fave song
Brooke Burke Charvet: I'm sad, Donna Summer is my all time Fav Bad Girl! Love & prayers 4 her family. See u in 30 min!
Marlee Matlin: So sad to hear of the passing of disco legend Donna Summer. We all danced to her music. Her influence will last forever. RIP
Natasha Bedingfield: I met Donna at the #NobelPeacePrize awards. her and her husband were so kind. this is such a huge loss
Lou Diamond Phillips: RIP Donna Summer. So many memories from my adolescence I can't even begin to recount. Thanks for the joy & exuberance of dancing.
Piers Morgan: RIP #DonnaSummer – dined with her a few months ago, and she sang Amazing Grace to guests with stunning power. Great lady, wonderful talent.
Daisy Fuentes: I will always love Donna Summer. So many wonderful memories. Such an amazing voice. A lovely lady. RIP Disco Queen.
RumorFix
Photo Credits: Courtesy RumorFix
Was Kim Kardashian's Slim Bikini Body Photoshopped On Us Weekly?
Lostprophets Singer Ian Watkins Sentenced To 35 Years In Prison Over Sex Offenses