The Roloffs From 'Little People, Big World' Separate
Kasey Kahl: The Prettiest Mug Shot
January 17th, 2012 9:14am EST |
By:
RumorFix
Add to My News
Kasey Kahl, who was on The Bachelorette and Bachelor Pad, was arrested over the weekend in Fresno, California and took what everyone is calling "The Prettiest Mug Shot."
Kasey's publicist tells RumorFix that although the 27-year-old was arrested, no charges were filed.
The rep says Kasey, who used to date Vienna Girardi, was having a boys night out at Club Habanos in Central California and the cops were called when they were allegedly "being too loud" outside the club.
Kasey was released a few hours later, but has a mug shot — that looks like a head shot – as a souvenir of that memorable night.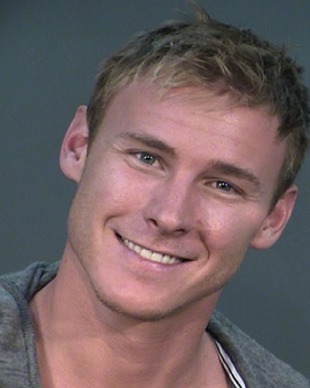 Photo Credits: PR Photos , Richard Harlow
Miley Cyrus Spotted Using Teleprompters During Concerts
The Roloffs From 'Little People, Big World' Separate