Famed Sculptor Unveils Justin Bieber And Selena Gomez Nude Portrait (Picture)
August 9th, 2011 12:28pm EDT |
By:
RumorFix
Add to My News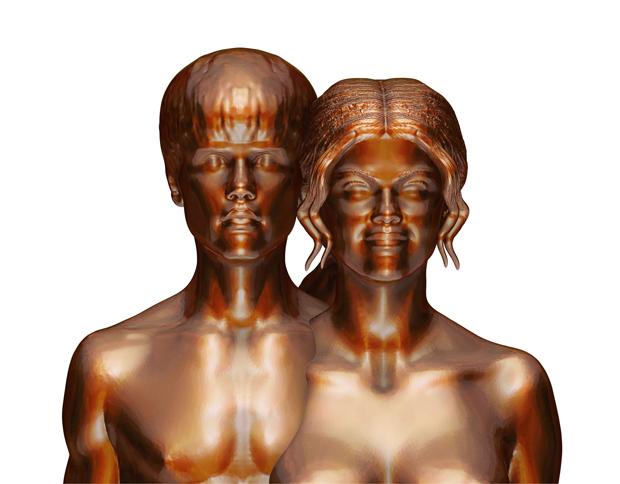 Famed sculptor Daniel Edwards has unveiled this nude portrait of pop star Justin Bieber and his girlfriend, Selena Gomez.
It depicts the teenagers almost entirely nude, with a Canadian maple leaf and a Texas lone star covering their most intimate parts.
The piece, titled "Justin and Selena as One", features them conjoined at the torso. The final portrait will be revealed at Dallas's New Fine Arts at an as yet unannounced date.
His works include a sculpture of the disembodied head of Ted Williams, a life-sized statue of Britney Spears giving birth while nude on her hands and knees on a bearskin rug, a bust of Senator Hillary Clinton, and a 25 foot bust of Fidel Castro; he also did a somewhat odd, yet we suppose comical sculpting of a piece he calls, "Suri Cruise's First Poop."
See the full Justin & Selena sculpture on the next page (they're naked, so click at your own risk)
Photo Credits: Photo provided by Rumorfix
Pics: Britney Spears, Demi Lovato & More Heat Up Wango Tango 2013
Camila Alves & Vida: Made In The Shade