Newlywed Danielle Fishel Fires Back At Wedding Weight Critics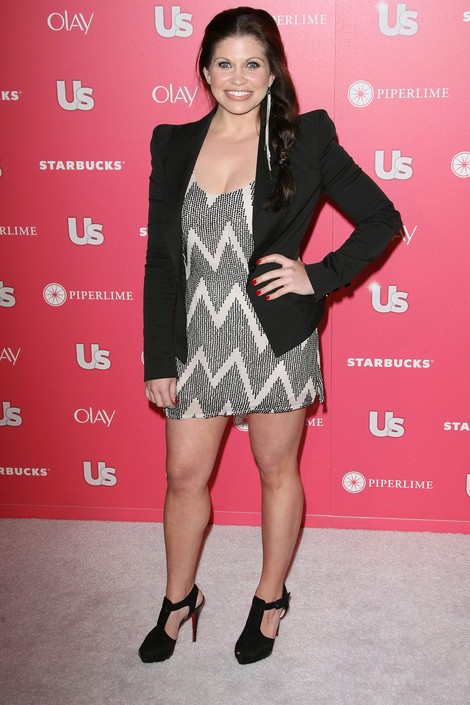 Danielle Fishel has fired back at all the haters who attacked her over her weight after photos from her weekend wedding hit the internet.

The Boy Meets World star married longtime boyfriend Tim Belusko on Saturday and after an exclusive photo of the couple exchanging vows was published by Us Weekly the haters came out in full force on Twitter, blasting her for marrying someone six years younger and criticizing her weight.

"You know what makes dealing with rude comments easy? Love & happiness. I'll just keep being the happiest me & you keep being the rudest you," she began a series of twitter posts. "Ppl saying I was FAT @ my wedding: u r the worst kind of ppl on the PLANET. I weigh 107 pounds & am 5'1". YOU are the reason anorexia exists."

Apparently they all missed that pictorial she did for the April issue of Maxim.

"I hope you'll look at your own miserable lives and learn to stop judging others on their weight and looks. Love and happiness wins again."

Fishel, 32, threw in a little humor after, writing, "Side note, I plan on coming home from this honeymoon weighing 299 pounds."

The couple, who met when Fishel went back to college at age 27, were married at the Vibiana Cathedral in Los Angeles in front of 200 friends and family members, including Ben Savage, who plays the actress' husband in upcoming "Boy Meets World" spinoff, "Girl Meets World".