Newly Single Orlando Bloom Happily Poses With Female Fans In Post-Split Pics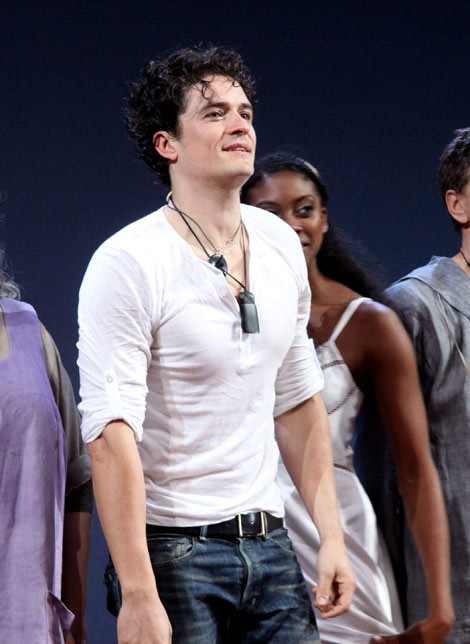 Just hours after news broke that he split with model wife Miranda Kerr, Orlando Bloom smiled as he posed with female fans following his performance in Broadway's "Romeo & Juliet."
On Friday, the couple issued a statement confirming they were breaking up after three years of marriage. They were together for a total of six years.

After the theater production, Bloom seemed content while he posed with fans outside the stage door. He wore a scarf and coat, but conspicuously missing was a wedding band.
Bloom and Kerr, who have a 3-year-old son together, surprised fans when they announced their split. The pair said they had actually separated months ago. And apparently the actor is ready to move on.
An insider told the Mirror: "Orlando has been asking girls out on dates and is already thinking about his next girlfriend. Miranda is a girl that knows how to have fun and loves to party."
Meanwhile, a source told The Sun newspaper their schedules kept them apart: "Miranda felt that Orlando's filming schedule was too difficult to balance with family life. But in the end he felt that she was too tied to work commitments in New York. Something had to give."
An insider added: "Everyone in Hollywood knew they were no longer a couple. They weren't living together and the spark has gone. They fell out of love long before they were prepared to accept the marriage was over."
A few days before they announced the break up, Kerr posted a bikini selfie on Instagram with the caption: "To love and be loved is one of the greatest gifts in the world."