Newly Single Liberty Ross Takes It All Off For Love Magazine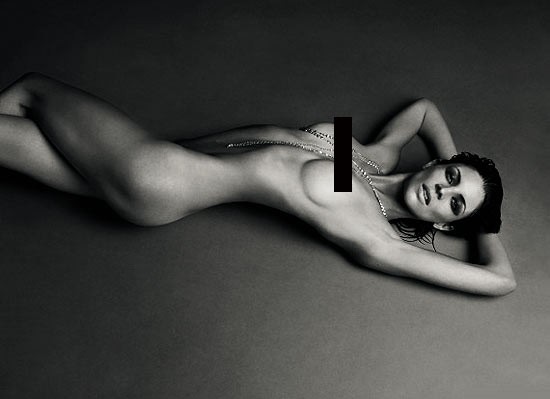 British fashion model Liberty Ross has stripped off for a new Love magazine photoshoot, baring her body and showing off what estranged husband Rupert Sanders will now be missing out on.

Ross filed for divorce from Sanders last week, citing irreconcilable differences, over six months after news that the Snow White and the Huntsman director had an affair with Kristen Stewart surfaced.

The couple tried for months to work things out, but in the end Ross ultimately decided to move on with her life.

Stewart and beau Robert Pattinson, who she cheated on with Sanders, are currently working on salvaging their own three-year relationship.

The 34-year-old mother of two Ross -- no stranger to posing nude -- looks amazing in the shots for the magazine's "Clean" issue, which hits newsstands in the UK on February 4 (the iPad edition is already out, see a preview below).

Ross, whose modeling career took off in the 90s, told the magazine that she originally to Los Angeles so her husband could have a chance at a successful career, but now it sounds like she's ready to start putting the focus back on hers.

"It is very intense," she tells the magazine. "I feel like recently I am finding out who I am."

She has no regrets over putting her own career on hold and having children though.

"I'm glad I did it. I don't have any regrets," she says.

Check out more of Liberty Ross in the new issue of Love magazine, which also features Victoria's Secret model Cara Delivigne photographed naked in a bathtub and Kate Moss on the cover.