Newly Single Danica McKellar Shows Off Her Sexy Curves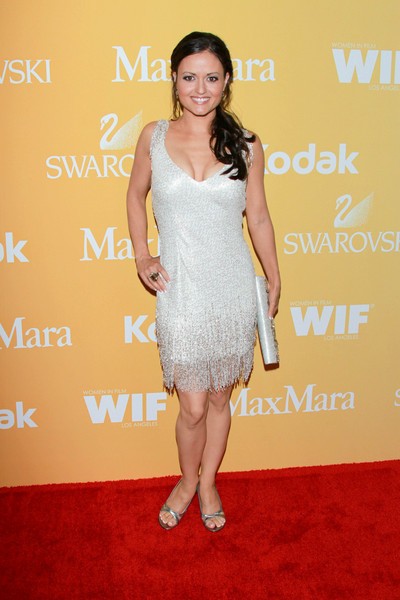 Danica McKellar attended the Women In Film's Crystal + Lucy Awards in Beverly Hills, Calif., yesterday, and she looked pretty darn good for a single mom. She wore a white beaded dress that showed off her curvy figure.
The actress recently filed for divorce from her composer husband of three years, Mike Verta. McKellar, who played girl-next-door Winnie Cooper on hit TV series "The Wonder Years," cited "irreconcilable differences" for the split. They have a 1-year-old son, Draco.
She is having a difficult time dealing with the divorce. She recently wrote on her blog, ""The end of a marriage has got to be one of the saddest events one can experience - I've heard that the pain is second only to an actual death in the family, and that sounds about right..."
But it appears that she's ready to move on with her life and is attending celebrity events such as this one. Stay positive, Danica!
See another sexy shot of Danica...