Newly Shorn Miley Cyrus Wears See-Through Blouse In Latest Twit Pic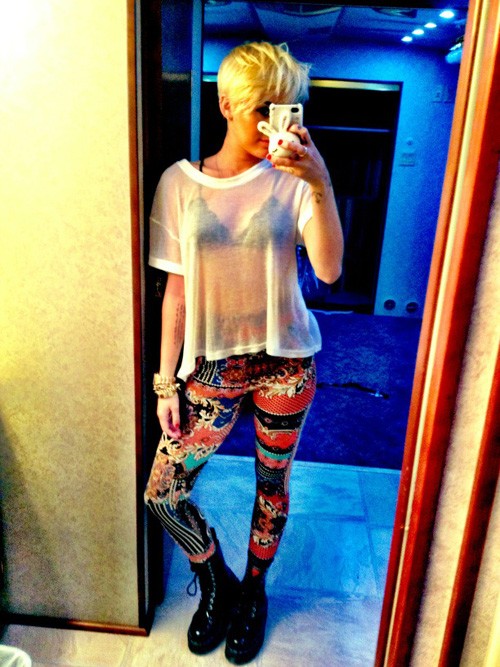 Who says Miley Cyrus doesn't crave attention? Because if Twitter is any indication, the actress loves having people look at her.
After chopping off her hair earlier this week and blasting the website with several shots of her new 'do, Miley upped the ante in her latest photo.
The 19-year-old tweeted last night, "it was just one of those CUHHH-RAZY pant days pic.twitter.com/oQLyahzo." Sure, Miley. It's the pants everyone is looking at.
The singer/actress apparently loves her new pixie haircut. She made comments such as ""feeling so happy in my skin," "never felt more whole in my life," "bliss :)" when posting images of her new style.
This morning, her fiance Liam Hemsworth said on "Good Morning America" that her hair "looks great." He added, "It's a big change and it looks really fantastic."