Newly Recorded CD Celebrates Landmark Anniversary Of "A Charlie Brown Christmas"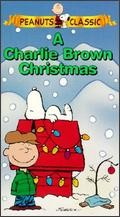 "
A Charlie Brown Christmas
," an enduring holiday tradition enjoyed by television audiences around the world, this year celebrates its 40th anniversary. To mark the landmark event, Peak Records will release
40 Years - A Charlie Brown Christmas
, a collection of newly recorded versions of holiday favorites and
Vince Guaraldi
-penned Peanuts classics, such as the instantly recognizable "Linus and Lucy."
The CD, which showcases the talents of
Gerald Albright
,
Toni Braxton
,
Norman Brown
,
Chaka Khan
,
Dave Koz
,
Brian McKnight
,
Eric Marienthal
, and
The Rippingtons
, is in stores now.
Vanessa Williams
guest-stars on "Just Like Me," a new track written by
David Benoit
, who both performed on and produced the CD, and long time producer of the holiday television specials, Lee Mendelson.
40 Years - A Charlie Brown Christmas was the brainchild of five-time GRAMMY®-nominated musician, composer, and arranger David Benoit, who has been composing music for Peanuts television specials for over ten years, including the 2000 recording "Here's to You, Charlie Brown."
"A Charlie Brown Christmas" debuted on network television in 1965. Written by
Charles M. Schulz
, with Bill Melendez directing and Mendelson as executive producer, the show won an EMMY® for Outstanding Children's Program, despite initial concerns about the show's leisurely-paced jazz soundtrack, religious theme, and use of children's voices. In December 2004, "A Charlie Brown Christmas" was named "Best Christmas Special" by TV Guide and drew an audience of over 13 million viewers, the special's best numbers ever on ABC.
40 Years - A Charlie Brown Christmas also includes two Peanuts songs not featured on the perennial favorite, multi-platinum selling A Charlie Brown Christmas from Vince Guaraldi, "Red Baron" and "It's the Most Wonderful Time of the Year." The track listing for the CD is as follows:
-Christmas Is Coming - David Benoit
-Just Like Me - Vanessa Williams
-Linus and Lucy - Dave Koz
-It's the Most Wonderful Time of the Year - Toni Braxton
-My Little Drum -
Rick Braun
-Skating - Norman Brown
-Christmas Time Is Here - Brian McKnight
-O Tannenbaum - Gerald Albright
-Red Baron - The Rippingtons
-The Christmas Song - Chaka Khan
-Fur Elise - David Benoit
-Christmas Time Is Here (Reprise) -
Eric Marienthal
More on Charles M. Schulz:
Biographies
,
Interviews
,
Quotes
,
Videos
,
Wallpapers
and lots more
HERE