New Zealand Filmmaker Adam Strange Killed In Shark Attack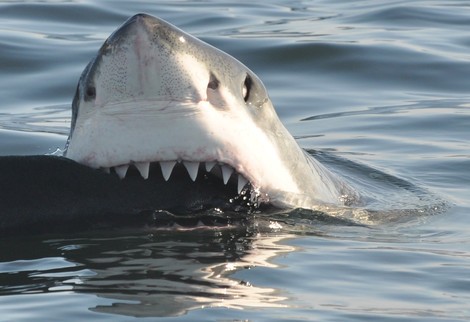 On Wednesday, director Adam Strange, 46, died after being attacked by a shark off the coast of New Zealand. The filmmaker was swimming at Muriwai beach on the west coast of North Island. Great white sharks are known to frequent the area.
According to local reports. several more sharks joined the attack, while police and lifeguards headed to the site of the incident in boats. Officials shot at the group of sharks, and Strange's body was later recovered.
According to New Zealand shark expert Clinton Duffy, shark attacks are rare in the country. Only a dozen or so people have died from them since record keeping began in the 1830s.
Strange won a Best Short Film prize at 2009's Berlin International Film Festival in Germany for his project "Aphrodite's Farm" about the secret behind magical milk. Strange also directed international commercials for companies such as Pepsi and Firestone.
The filmmaker is survived by his wife and young daughter. His relatives issued the following statement: "The family are grieving the loss of a glorious and great father, husband and friend."