New York College To Offer Summer Sociology Course About Miley Cyrus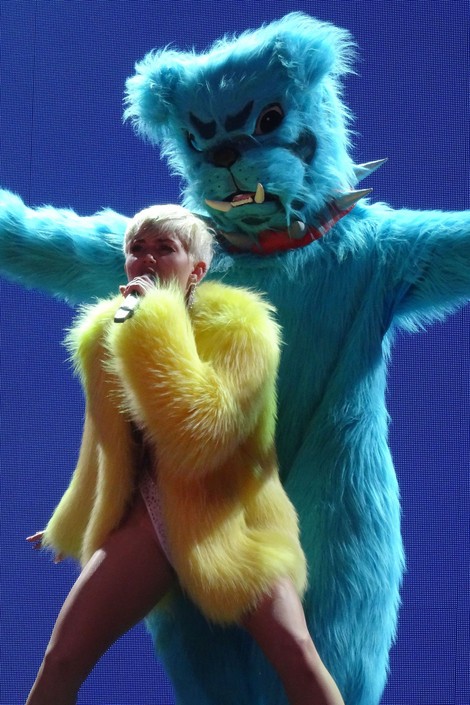 Skidmore College in Saratoga Springs, N.Y., will be offering a sociology course centering on Miley Cyrus. Visiting assistant professor Carolyn Chernoff will teach "The Sociology of Miley Cyrus: Race, Class, Gender, and Media" this summer.
The course description reads: "From Disney tween to twerking machine, Miley Cyrus has grown up in the public eye, trying on and discarding very different identities onscreen and off... Ongoing media frenzy focused on Miley Cyrus' public image, music and body highlights the ways in which intersectional identities are shaped by pop culture and mass media."
 
The course will center on race, class, gender, and feminist critique of media and analyze topics such as "The rise of the Disney Princess, gender stratification and the hyper-commodification of childhood,  what happens to Disney stars as they age, bisexuality, queerness, and the female body."
The pop star is currently in the midst of her "Bangerz" tour. She performs in Canada this weekend and then will travel to Boston, Mass., New Jersey, and New York.