New York Artist Makes Stars Like The Kardashians, Rihanna & Lady Gaga Look Like Regular People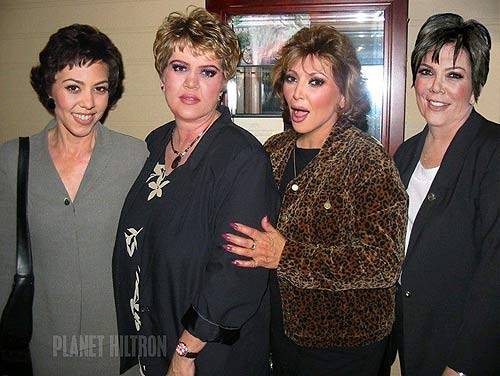 What would top A-list stars such as The Kardashians, Brad Pitt and Angelina Jolie, Madonna, Rihanna and Lady Gaga look like if they were just normal folks with normal lives? What would stars look like if they didn't have their makeup artists and personal trainers or the luxury of boatloads of money for plastic surgery - like Jennifer Aniston, who spent nearly $150,000 in 2011 as speculated by Yahoo.com's Shine earlier this year?

They'd probably look a lot like some of the masterful photo manipulations of pop artist Danny Evans.

The New York Based artist got his start giving stars like Paris Hilton and Tara Reid "Make Unders" (see them on his Facebook page, Planet Hiltron) as an answer to constantly seeing airbrushed and overproduced images of celebrities.

"It was a reaction to the insanely over-retouched photos of celebrities that are everywhere," Evans tells website Celebzter.com. "I thought it would be fun to reverse it and take it a step further by showing what they might look like without trainers, stylists, surgeries, photoshop..."

The artist says he gets his inspiration from people he sees almost everywhere he looks.

And so far, he hasn't had any run-ins with angry celebs over his hilarious images.

"It's all been positive," he says.
Perhaps he should do LMFAO next, because that's what we're doing!


More pics, including Johnny Depp and Beyonce & Jay-Z start here...