New 'Weeds' Promo Pic Shows Mary-Louise Parker Naked In Handcuffs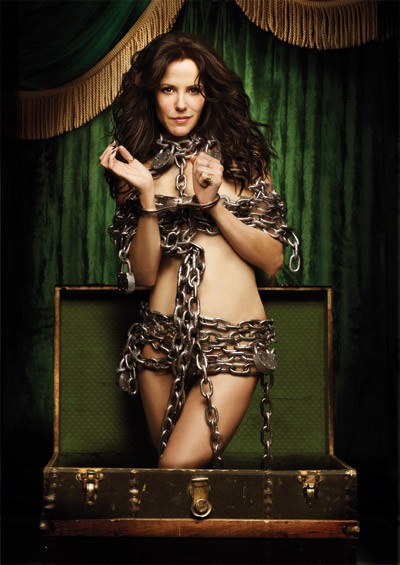 Last season on "Weeds," Nancy (Mary-Louise Parker) and the Botwin family went on the lam after Shane bopped Mexican VIP Pilar to death with a croquet mallet.
In the finale, a major airport showdown with Esteban and Guillermo landed Nancy at the wrong end of an FBI dragnet, where she confessed to killing Pilar.

Has Nancy's luck finally run out – is Nancy bound for the big house? The series returns to Showtime for a seventh season on June 27. We know we'll be tuning in!
Click for more great Mary Louise Parker pictures: