New Van Halen Album And Tour Due In 2011

Rockers Van Halen are back in the studio with original frontman David Lee Roth and will release their first studio album in more than two decades next year.  The group completed its reunion tour with Roth in 2008 and many fans expected them to follow up the road success with a new record, but there was no word on any upcoming projects.
 
However, the band recently renewed its deal with publishers Warner/Chappell and guitarist Eddie Van Halen and his drummer brother Alex have revealed they are working on new material.  They stated, "(Van Halen) is currently in the studio recording an album with Roth that is due for release in 2011."
 
And the band will promote the forthcoming disc by hitting the road once again, reports Billboard.com.  The website claims the rockers' manager and Live Nation promotions executive Irving Azoff mentioned a Van Halen 2011 tour during a discussion about concert earnings on Thursday.
 
The group's previous studio album, Van Halen III, was released in 1998 and featured Gary Cherone on vocals.  Roth last appeared with his Van Halen pals on their best-selling 1983 release, titled 1984.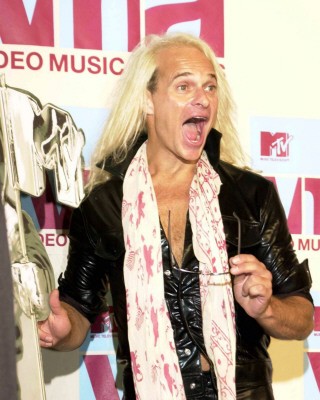 Click Here For More Van Halen Pictures