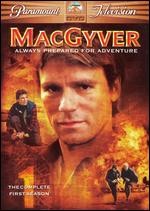 Check out this week's new DVD releases:
MacGyver
season five continues the adventures of the special ops agent who is skilled with his swiss army knife and duct tape. Season one of
I Dream Of Jeannie
is also available in either black and white or color versions. The third season of
Murder, She Wrote
about a mystery writer/detective also hits shelves. Or if a male detective is more your speed, check out the fourth season of
Columbo
.
Click here for more new TV shows on DVD
Click here for new movies on DVD