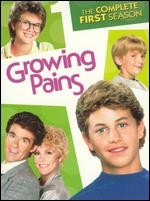 1980s hit
Growing Pains
season one is finally available on DVD. The Seaver family's first crisis takes place smack-dab in the middle of the opening episode, when Mike is arrested for underage driving. In later trials and tribulations, Jason exhibits jealousy when Maggie is required to work after hours with her male colleagues and Mike and Ben get in trouble for betting on horse races. Also out on DVD this week:
Moonlighting
season two,
Touched By An Angel
the third season volume 1,
Emergency
season two, and
Teen Titans
the complete first season.
Click here for more new TV shows on DVD
Click here for new movies on DVD