New Trend? Robert Downey Jr. Dons Blue-Tipped Sneakers At 'Sherlock Holmes' Premiere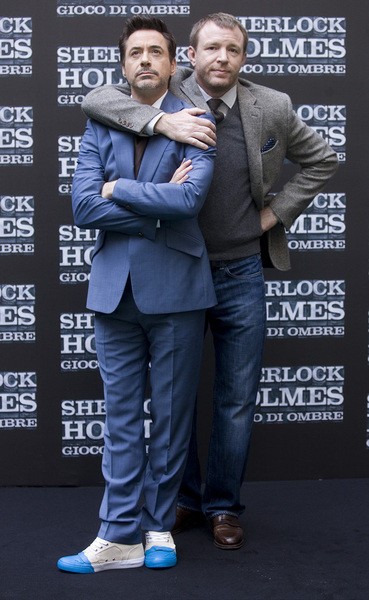 Robert Downey Jr. isn't a slave to fashion. He attended the "Sherlock Holmes: A Game of Shadows" Rome photocall wearing a blue suit with an unusual pair of sneakers. It looked as though he dipped the tips of his white shoes into blue paint.
Robert was very chummy with Guy Ritchie at the event, linking arms with him and at one point letting the British director embrace him.
In the film, brilliant detective Sherlock Holmes (Downey Jr.) matches wits with the nefarious Professor Moriarty (Jared Harris) after uncovering a diabolical plot to destabilize the entire Western world.
Check out more photos of Robert's look on the following pages: