New 'The Howling: Reborn' Exclusive Clip and Pics!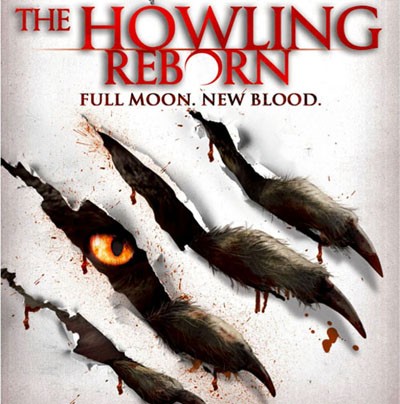 Out just in time for Halloween from the great Anchor Bay Entertainment is a new Howling outing that's a tad different and aptly titled "The Howling Reborn" hitting the shelves Oct. 18.  And while it doesn't sport a ton of blood and guts like previous versions (or the gamey cheese of part 3 The Marsupials!), it has one unconventional, magnetic and surprisingly moving love story at it's helm that takes the series in a whole new direction.  (And it doesn't suck!)  The review for the film will be going up soon, plus we'll be talking to various cast and crew (actress Lindsey Shaw is arresting in the film!), but Anchor Bay has provided Starpulse.com with an exclusive clip and photos to get you in that romantic werewolf mood!  Check out the description, vid and pics below – and shave that hair!
Description: In this chilling reboot of the '80s horror classic, Landon Liboiron of ''Terra Nova'' stars as high school senior Will Kidman, whose infatuation with a beautiful classmate (Lindsey Shaw of ''Pretty Little Liars'' and ''10 Things I Hate About You'') begins to trigger certain teenage animal instincts.  But when a mysterious woman (Ivana Milicevic of "Casino Royale") with a shocking secret re-enters his life, Will learns that he is heir to a powerful line of werewolves.  Now he finds he has a choice to make: succumbing to his primal nature or turning against his own.  In order to fight the destiny of his legacy and save the girl of his dreams, he must battle not only his growing blood lust but an army of fearsome beasts hell-bent on killing us all. Tonight, the full moon rises. The horror begins anew. This is "THE HOWLING REBORN."