New Thanksgiving Traditions

It all started with some weirdo religious fanatics making wary peace with local culture to celebrate the harvest and to pray that at least some of them will live through the winter.
The noble dreams of our forefathers live on today and as Americans we honor the shaky bonds of our ancestors with Thanksgiving. We all have our favorite holiday past times be it eating yourself into depression, watching the Lions lose or making sure grandma doesn't say anything offensive about minorities. However, like a well worn pair of jeans, some traditions can wear a hole in the seat. Every so often it's best to let the tired traditions die out in favor of younger, better looking traditions.

Television plays a major part in many peoples' Thanksgiving. A good holiday movie can brighten the mood in the busy build up to the big feast. This year instead of watching The Christmas George Baily Tried to Kill Himself, try The Last Waltz, Martin Scorsese's rousing documentary of The Band's final live performance. The mostly Canadian group's down home vibe sets the right tone for a bustling kitchen and has the additional benefit of not featuring Natalie Wood acting like a dick to Santa Claus. Taking place on Thanksgiving 1976, The Last Waltz is one of the few movies actually set during the Great November Food Bender. The audience even got a free turkey dinner with their ticket.


The Band - Don't Do It - The Last Waltz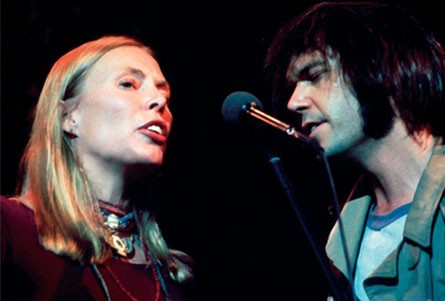 A pantheon of popular musicians joins The Band onstage, including Bob Dylan, Eric Clapton, Joni Mitchell, Van Morrison and others. Music fans will love the amount of rock and roll lore that surrounds the movie. None of the performers wanted Neil Diamond or his stupid blue jacket to perform (do yourself a favor and skip that chapter); and after filming, Scorsese had to erase a cocaine booger from Neil Young's nose. It's a drug fueled festival of burnouts for the whole family and it goes great with the smell of roasting sweet potatoes.

While The Last Waltz manages to capture the essence of Thanksgiving, not every movie does such a good job. Perhaps the worst Thanksgiving special comes from Charlie Brown. While both his Christmas and Halloween specials do their holidays just right, "A Charlie Brown Thanksgiving," for lack of a better word, suuuuuucks. Despite everything, ABC still airs the special every year and continually tricks new generations into believing that having a Thanksgiving dinner of jelly beans, pretzel sticks and pop corn is cute. Even the music of veteran Charlie Brown composer Vince Guaraldi doesn't work. His departure from acoustic jazz in favor of 1970s electro-fusion will make you want to choke to death on a dinner roll.


Thanksgiving around a ping-pong table



Do yourself a favor and skip "A Charlie Brown Thanksgiving" this year. You will find that slight feeling of self-loathing sitting in your gut every year will lift like magic.

The lessons from the Charlie Brown Thanksgiving special are twofold, and both apply to other holiday traditions:

1. Never listen to jazz made after 1970

2. Don't mess around with Thanksgiving dinner.

First you're toying with the idea of skipping turkey this year in favor of something healthier and next thing you know you're stuffing vegan lasagna into a tofu turkey wondering where you went wrong. Turkey will always stand at the center of the Thanksgiving feast. The meat may be hard to cook and eating it could put you in a coma, but everyone at least pretends to enjoy turkey on Thanksgiving. This doesn't mean that you can't spice up your Thanksgiving menu with a few changes.

One popular alternative to the traditionally baked turkey is to cook it in a vat of gurgling peanut oil. Frying your turkey is a relatively easy process and many find that the added threat of heart disease makes the bird come out juicier and better tasting. The process of frying a turkey can be fun as well. The spectacle can impress the neighbors, and it can set your children on fire.


You're Doing It Wrong



If fourth degree burns aren't your game then don't lose hope. Rather than cooking nineteen separate dishes, try lumping them together into one monstrous, slightly nauseous Thanksgiving casserole. Odd as it sounds, it's a popular recipe online. It amounts to a layered dish of stuffing, turkey, mashed potatoes, gravy and green bean casserole. It's a versatile dish to which you can add any of your favorite Thanksgiving ingredients. Just don't go overboard and add a layer of pumpkin pie, it could cause some sort of reaction that kills your family or just be really gross. If you're feeling up to it, here's a full recipe.

Another thing you can do to impress the relatives is to get rid of the canned cranberry sauce. It may be hard for some to ditch the gelatinous, ribbed cylinder that they easily ignore every year, but making your own cranberry sauce is simple and worth it. All you have to do is reduce a package of cranberries with water and sugar and allow it time to cool (full recipe). It takes about ten minutes and it's probably the easiest thing you can prepare for Thanksgiving dinner. It just might make you realize "Hey, cranberry sauce isn't naturally can shaped."



Story by Kris King

Starpulse contributing writer