New Summer Hit: Jessie J's 'Bang Bang' With Nicki Minaj And Ariana Grande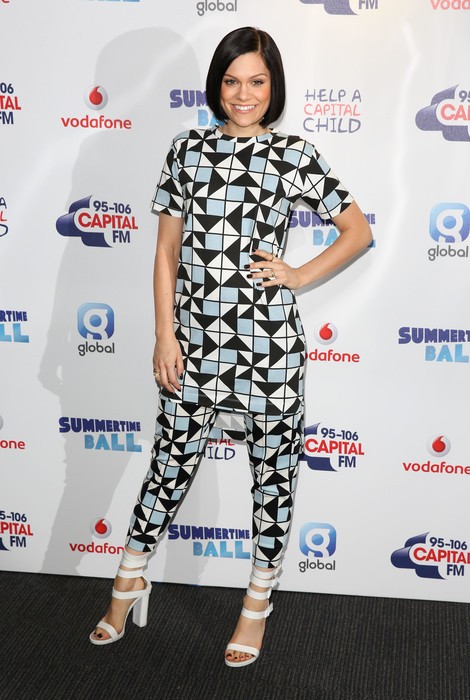 Jessie J was able to get together two other leading ladies of music to create the new summer hit we've been waiting for.
Nicki Minaj and Ariana Grande, who have releases coming out later this year, teamed up with Jessie J to produce a catchy tune that would serve as the first single off her upcoming and untitled third album. The song will also appear on the deluxe version of Ariana's album My Everything.
"She got a body like an hourglass / But I can give it to you all the time / She got a bootie like a Cadillac / But I can send you into overdrive (Stop and wait, wait for that, stop, hold up, swing your bat) / See anybody could be bad to you, you need a good girl to blow your mind, yeah," Jessie J sings to start off the song. Ariana sings the next verse, and Nicki appears to rap the bridge.
The single debuted #1 on the iTunes overall & pop charts and also hit #1 on the Billboard Trending 140 chart. Enjoy, and try getting it out of your head for the rest of the day!