New Starpulse Giveaways This Week: 'Prison Break', 'Reno 911!', Signed 'Van Wilder' Posters & More!

Check out all the fantastic stuff we're giving away on our contest page! This week includes some great TV show prize packs and DVD sets! All you need to do is log in to your Starpulse account and you're free to enter any or all of these great giveaways. Not a member? Sign up - it only takes a second and no personal information is needed!
Sign up here!
-
"Leverage" Season One DVD
-
"Saving Grace" DVD & T-Shirt
-
Signed "Van Wilder: Freshman Year" Posters, DVDs
-
"James Dean: The Fast Lane" DVD
-
"The Wolverine Files" (Book)
-
"Prison Break - The Final Break" DVDs
-
"Robot Chicken: Star Wars Episode II"
-
"Reno 911!" The Complete Sixth Season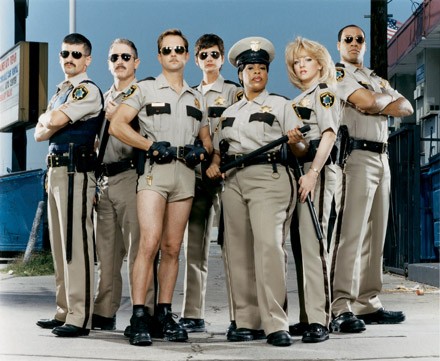 Image © Comedy Central