New Pokemon Puzzle Game Lets Players Slide Into Fun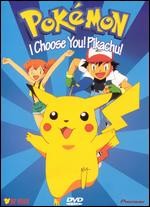 You've got the slide rule, the water slide, the slide projector, the slide guitar and the Electric Slide. But none of them is nearly as fun as the new
Pokemon
-based slide-action puzzle game for Nintendo DS called Pokemon Trozei.
Nintendo systems have always been home to great puzzle games, and the additional abilities of Nintendo DS add a new dimension to game play. Players use the touch screen to slide Pokemon puzzle pieces side to side or up and down. Lining up four in a row (vertically or horizontally) makes a "Trozei" and clears those pieces from the screen. When players create continuous Trozeis by lining up three in a row, then two in a row, they will clear the screen faster and increase their score.
Pokemon Trozei features two single-player modes and two two-player modes. As an extra bonus for Pokemon fans, players also try to add each of the more than 380 Pokemon featured in the game to their Trozei Lists. Pokemon Trozei launches March 6.