New Pics: Lindsay Lohan Channeling Elizabeth Taylor On 'Liz & Dick' Set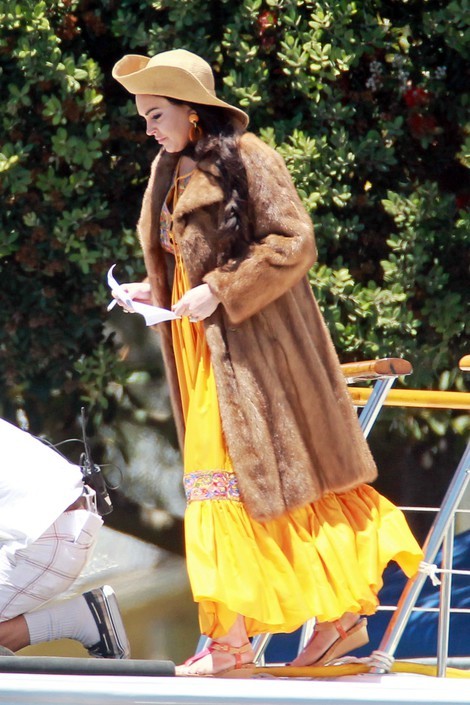 Yesterday Lifetime released a black and white image of Lindsay Lohan posing as Elizabeth Taylor for the upcoming made-for-television film "Liz & Dick." Today we have some behind-the-scenes photos of Lohan on set.
We spotted the actress filming on a yacht in Los Angeles. She wore a bright yellow sun dress, a fur coat and floppy straw hat for part of the shoot.  She also wore tight white jeans, a colorful head scarf and a blue button-down shirt in other scenes.
Lohan started filming on Monday, and during one fight scene she inadvertently bared her breasts. Oops!
The movie centers on Taylor's love affair with Richard Burton (played by Grant Bowler). A release date has not yet been set, but fans are eager to see if it will mark Lohan's career comeback.
Check out more photos from the set...