New Photo Of Ben Affleck's Aging Caped Crusader From 'Batman v. Superman: Dawn Of Justice' Debuts At Comic Con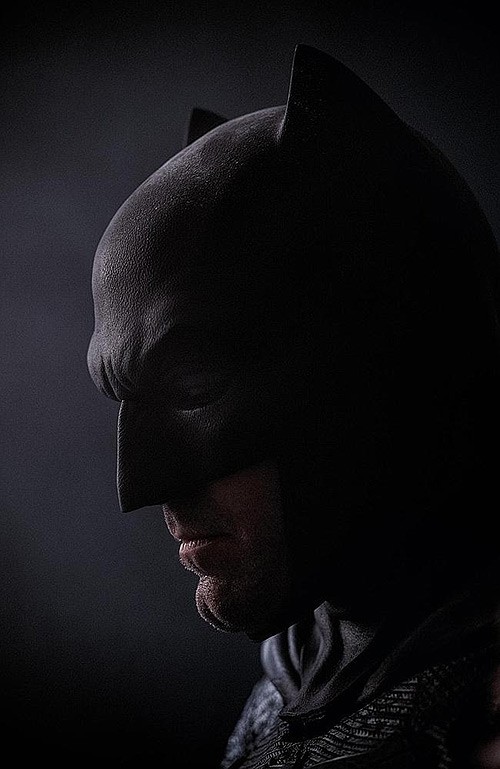 Batman is celebrating his 75th birthday at this year's Comic Con, and to honor the Caped Crusader, Warner Bros. unveiled a new photo of Ben Affleck wearing the hero's famed cowl at the annual pop culture event.

While Batman v Superman: Dawn of Justice is still nearly two years away, it's a good bet that DC Comics will be using the occasion to steal a little thunder from rival Marvel Comics, which will be trotting out several superhero films between now and then, beginning with this summer's Guardians of the Galaxy, which opens August 1 and will be the studio's main focus at Comic Con.

Next year's "Avengers" sequel "Avengers: Age of Ultron" should see some action at the convention, along with "Ant-Man," also due in 2015.

Affleck's Batman cowl and cape were also on display on the floor of the San Diego Convention Center, but despite all the hype about it being for the Man of Steel, it looks just like any of the previous versions of the costume.
Director Zack Snyder tweeted the new image, along with a cryptic shot of star Henry Cavill (Superman) holding a red Lightsaber and dressed as a Sith Lord from "Star Wars."
"Superjedi," he wrote.

"Batman v Superman: Dawn of Justice" also stars Cavill, Gal Gadot and Jessie Eisenberg. The film is scheduled for release on May 16, 2016.
Earlier this month the studio released the first image of Cavill as Superman standing in what appears to be a rainy Gotham City: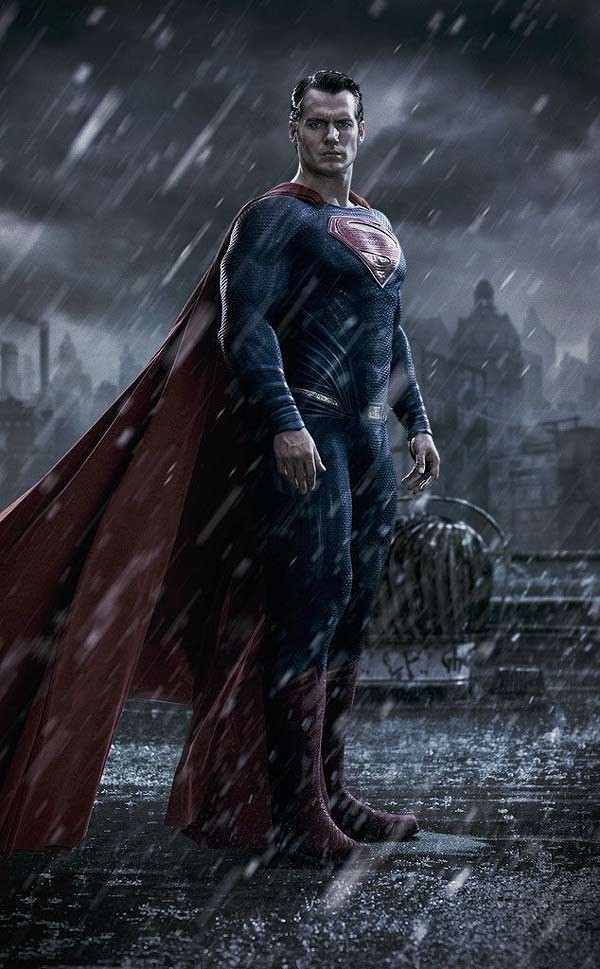 #SuperJedi pic.twitter.com/PyNbELK8UZ

— ZackSnyder (@ZackSnyder) July 24, 2014