New 'Pacific Rim' Trailer Promises To 'Cancel The Apocalypse'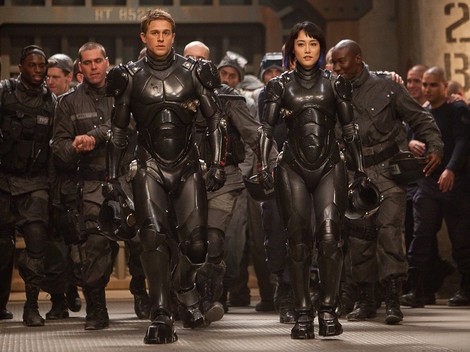 A full-length, action-packed trailer has been released for Pacific Rim... and it's everything you hoped it would be.
In the new trailer, we get to see tons of robot-on-giant monster fighting as well as extended looks at how Jaegers (that's the name of the giant robots) are piloted from the inside.
We also get more than a few lines from Charlie Day of Always Sunny in Philadelphia, although we admit it's hard to take the comedian seriously in a role as a technician.
There's also hints at the relationship between Charlie Hunnam's and Rinko Kikuchi's characters, who are pilots rushed into an obsolete Jaeger as a last resort.
The Guillermo del Toro film is currently scheduled for a July 12 release.