New On Blu-ray: 'The Godfather Part III,' 'Crocodile Dundee' Double Feature & 'Spirit'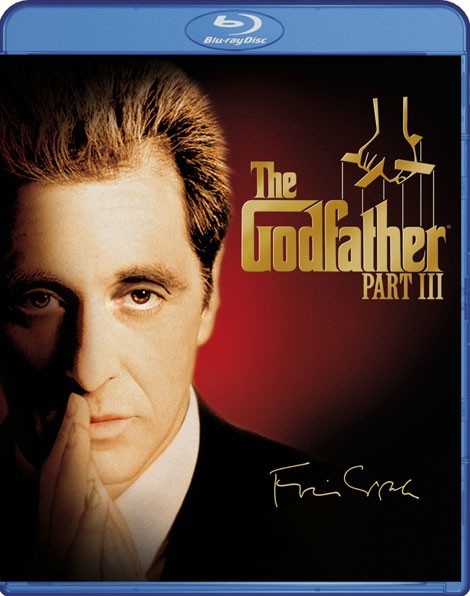 In "The Godfather Part III," the third film in the epic Corleone trilogy, Al Pacino reprises the role of powerful family leader Michael Corleone.
Now in his 60's, Michael is dominated by two passions: freeing his family from crime and finding a suitable successor. That successor could be fiery Vincent (Andy Garcia)... but he may also be the spark that turns Michael's hope of business legitimacy into an inferno of mob violence.
Francis Ford Coppola directs Pacino, Garcia, Diane Keaton, Talia Shire, Eli Wallach, Sofia Coppola, Joe Montegna and others in this exciting film that masterfully explores themes of power, tradition, revenge and love. It was nominated for seven Academy Awards in 1991, including Best Picture.
Available on Blu-ray May 13.
"Crocodile" Dundee & "Crocodile" Dundee II Double Feature Blu-Ray
"Crocodile" Dundee
Paul Hogan's hilarious, endearing performance made "Crocodile" Dundee the biggest box-office comedy smash of 1986.  Michael J. "Crocodile" Dundee (Hogan) is a free spirited Australian who hunts crocodiles with his bare hands, stares down giant water buffaloes, and drinks mere mortals under the table. But he's about to face the ultimate torture test–a trip to New York City. Beautiful and tenacious reporter Sue Charlton (Linda Kozlowski) gets more than just a story as the "Wonder from Down Under" rocks the Big Apple to its core.

"Crocodile" Dundee II
Just as the eccentric Australian is starting to adjust to life in New York City, Dundee and his beautiful girlfriend (Linda Kozlowski) are targeted for death by a gang of ruthless drug dealers. Dundee evens the odds by leading the big-city hoods into the treacherous Australian outback. And before long, the bad guys find out that Down Under could mean six feet down under!
Available on Blu-ray May 13.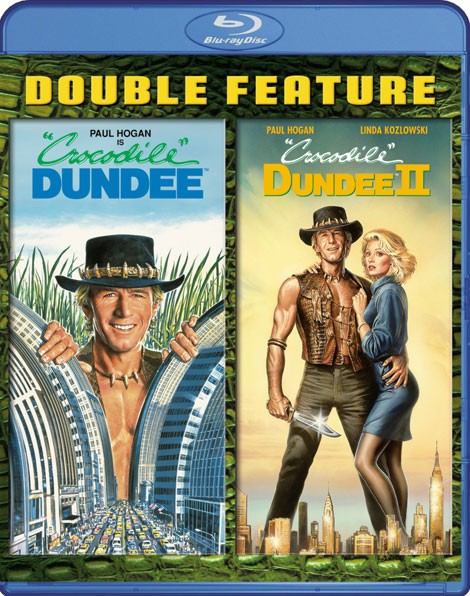 "Spirit: Stallion of the Cimarron" follows the adventures of a wild and rambunctious mustang stallion as he journeys through the untamed American frontier.
Encountering man for the first time, Spirit defies being broken, even as he develops a remarkable friendship with a young Lakota brave named Little Creek.
The young stallion also finds love with a beautiful paint mare named Rain on his way to becoming one of the greatest unsung heroes of the Old West.
Available on Blu-ray May 13.