New Music Spotlight: The Wyld, 'Abstract (EP)'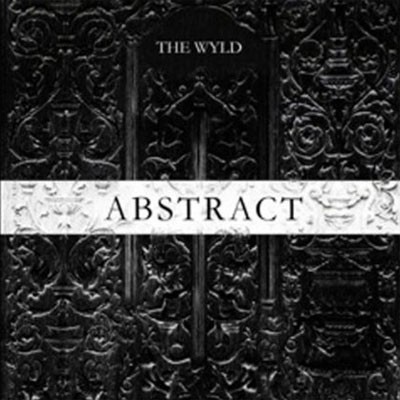 New Zealand trio The Wyld impress on their debut EP Abstract: Like my homeboy Drizzy says, "[I'mma keep] it real from the jump." When I hear the word rap and rock put together, sometimes I want to run for cover, really!  Rap-rock is one of those things that can work brilliantly or fall right on it's…yeah, you catch my drift.  Often, it seems like middle ground in rap-rock just doesn't exist.  Thankfully for the genre, New Zealand rap-rock/indie trio The Wyld create a bright spot with debut EP Abstract, which was released October 29.   Abstract doesn't fall into the horrid, shameful pitfalls that can undo so many crossover endeavors.  Instead, The Wyld appear to be nothing short of 'pros at this'.  In other words, the 'swag' is there.  There seem to be ample influences in play on Abstract.
"Odyssey" rolls things right along from the start, no BS.  The rhymes from Mo Kheir are sharp, particularly moments like "Young rapper, no silver platter / stop your stutter boy, smooth as butter / frozen runner on a track made longer / by a verse that sharp and a hook made stronger."  Not only does "Odyssey" pack a punch with its rhymes, but also the production, most notably the pummeling drums and a dark, moody timbre.  A hella catchy hook doesn't hurt either: "Never going back alone / going back alone / no one's left, lost my home / living, sleeping in the zone / places where the dark is from / going back alone / never going back alone…fear lives inside of me / move in no direction…"
Keeping up the momentum, "Always On The Run" takes over right where "Odyssey" left off, intact with catchy hook, agile rhymes, and rocking, 'hip-hopping' production.  Throughout the intro of the track, the chanted lyric "I'm always on my grind" is distorted, gradually becoming clearer and clear before signaling the addictive, well-sung hook.  Single "Confusion" proceeds and slows things down, but its even more relaxed tempo doesn't cause The Wyld to 'miss a beat'.  "Confusion" finds the trio grinding things out with an infectious, druggy-sounding, head-nodding groove.  There may be confusion somewhere, but there's nothing confusing or confounding about the quality or creativity of this track, period.
"Walk Away" somehow manages to combine  both silliness and interpretably existential thinking… yep, I kid you not.  The existential part comes from the chorus vocals: "I dunno why, but it's got harder everyday / it's got so hard in every way / and why do I feel like the only one / like I'm the only one who's ever here / will I ever make it to the other side? ..so don't try to walk away…" Mo Kheir's is on fire, even if his agile flow is at times ludicrous. Case in point, the first verse:  "Rapping disaster / hit you up and blast you / then get away with back flips / grind hard like Taylor Swift / so I can grind hard on Taylor Swift / uh yeah…" Adding to the intensity are some truly awe-inspired guitar heroics combined with awesome hip-hop cues.
On "Wake Up", the trio kick up the tempo while keeping things soundly 'in the pocket'. The highlighting moment is the unapologetic, energetic rapped hook: "Wake up there's no one to please / I don't give a damn what the world wanna see…" There it is! Like preceding tracks, "Wake Up" has some truly nice production craft behind it, playing a role equal to Mo's rhymes. "Revolution (New Edit)" closes the intriguing EP solidly.  While "Revolution" doesn't necessarily suggest that The Wyld are a part of a new music revolution or a 'revolution' themselves,  "Revolution" truly showcases the trio's distinct and fresh sound.
So it's verdict time.  Decisions, decisions, decisions.  No, the decisions are not in regards to  whether this is a good EP  or not; it's quite impressive.  The decision regard which tracks are my favorite when they're all so fly.  The Wyld have it going on and personally, I can't wait to hear a full-length album.
Favorites:
"Odyssey"; "Always on the Run"; "Walk Away"
Verdict: ✰✰✰✰
The Wyld | Abstract (EP) | Fontana North | US Release Date: October 29, 2013
The Wyld are:
Mo Kheir: Sudanese poet, lyricist, rap wizard
Joe Pascoe: Kiwi guitarist & producer
Brandon Black: American vocalist & producer