'New Moon's' Sexy New Werewolves Discuss Their Rock Hard Nipples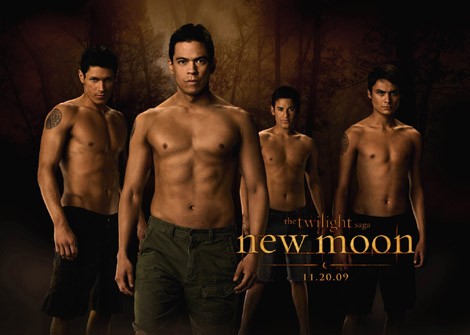 "
Twilight Saga: New Moon
" introduces werewolves into the "
Twilight
" saga. It's not just
Taylor Lautner
as Jacob Black. All of his cousins wolf out too, and then they're left to glisten with their rock hard abs in the rain.
"The rain was pretty hard," said
Chaske Spencer
, who plays Sam Uley. "At one point, we all huddled up together to use our bodies to keep warm. It was definitely pretty cold. We all got through it."
The boys had a titillating way to describe their freezing wet adventures though. "I think
Bronson [Pelletier]
had the best explanation of it," recalled
Alex Meraz
, who plays Paul. "He said we had a cutting-glass business."
"Our nipples were rock hard," Spencer clarified, if that was too subtle for folks. "Like he said, we could cut glass with our nipples."
Sure, when you burn off all your body fat, there's nothing to keep you warm. "They made us work out," Spencer said. "They got us a trainer. We went in, it was a guy who helped out on 300. They threw us into the training for maybe an hour and ten minutes, and it was a lot of circuit training and muscle confusion. We also ate a lot. We ate six meals a day, three protein shakes a day. Dessert, too. Yeah, I was a bad influence."
The rigorous regiment is not over though. They still had
Eclipse
to film and 'Breaking Dawn' is still coming up. "We had about four months [in between]," Merz said. "It's hard."
Spencer added, "It's hard to keep that up, because it's a lot of diet. It's tough."
See how all the hard work paid off in New Moon this Friday.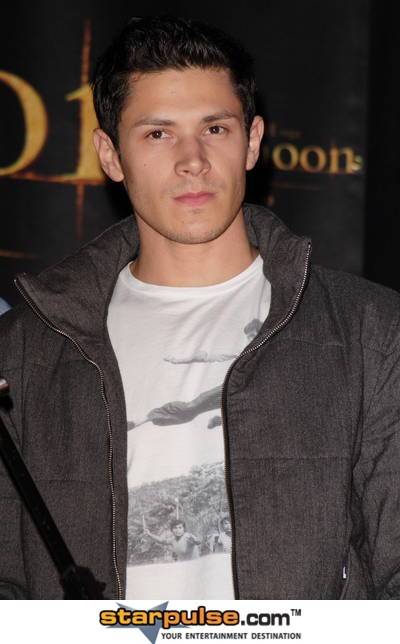 Image © PR Photos
Story/Interview by
Fred Topel
Starpulse contributing writer
(Starpulse in Hollywood)
: Every week, Hollywood's biggest stars are meeting in the hot spots and Starpulse is there.