New Mom Megan Fox Sizzles In A See-Through Lace Dress At March Of Dimes Event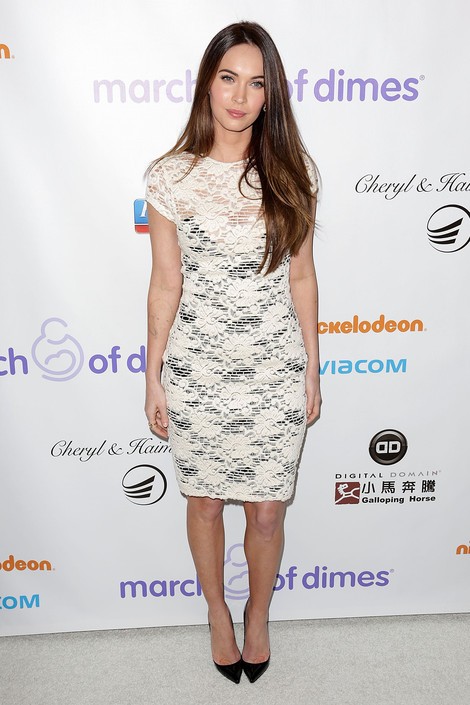 Megan Fox showed off her post-baby figure at the March of Dimes Celebration of Babies luncheon over the weekend. Fox looked foxy in a see-through white lace dress and black pumps. She was accompanied by her husband Brian Austin Green.
The actress, 26, gave birth to son Noah on Sept. 27, and she's decided to be more choosy about the films she stars in. She recently told Britain's Daily Mirror: "It changes your perspective about being overly sexual in a film when you have a baby. I'm going to be more cautious about choosing films because I'm already thinking about when he's in school and his friends are going to be showing him my photo shoots with me in a bikini and he's going to be horrified. So that will deter me from making some of the choices I made before."
Fox showed off her famous figure in films such as "Transformers" and appeared in a film titled "Whore." She stars in the upcoming film "This Is 40," a sequel to "Knocked Up." It hits theaters on Dec. 21.
See more photos of Megan in lace...