New Mom J-Woww Doesn't Want To Have Sex For A Really Long Time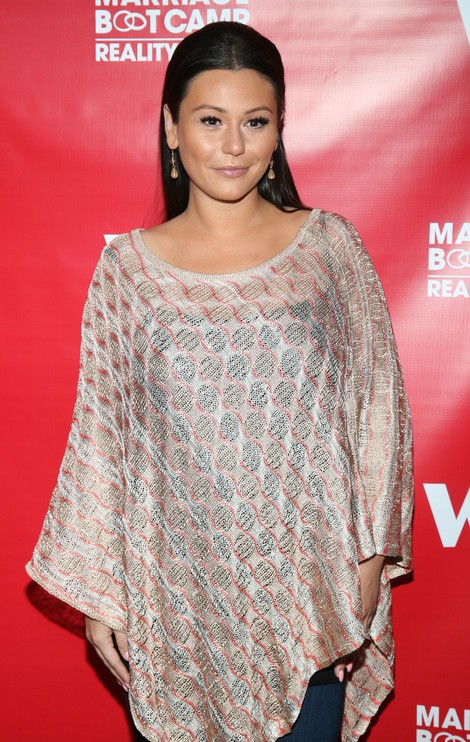 New mom Jenni "J-Woww" Farley has confessed that she's swearing off sex.
During a recent interview with HuffPostLive to promote "Jersey Shore Massacre," she explained that until her "vagina is back to normal," she's "not going to have sex for another year or two."
Farley gave birth to daughter Meilani five weeks ago, but she hasn't gotten intimate with her fiance Roger Mathews "because doctors advise waiting until the six-week mark."
She said that Rogers is eager to resume their sex life, while she's not as enthusiastic.
"It's like virgin status," she explained. "He's like, 'Come on!' and I'm like 'No -- I was stitched. You have to wait!'"
Farley has been posting photos of her little one online for fans to enjoy. Last week she posted a pic with the infant in a helmet. The reality star wrote: "My girlfriend @nicole_rosemarie_photography took the most amazing photos of meilani! One of my favs in Rogers helmet."