New Mom Hilary Duff Steps Out Without Make-Up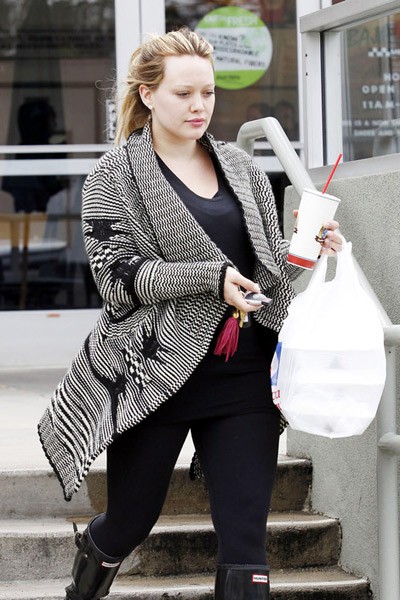 Hilary Duff has the look of a new mom - she's tired and foregoing the make-up. Who can blame her? She gave birth to son Luca less than a month ago, so of course she's a little worn out.
We spotted the actress leaving a pilates class (an exercise regimine also favored by Miley Cyrus). Afterwards she picked up some food at Zankou chicken for lunch.
The new mom is slowly losing the baby weight, and we give her props for having enough energy to exercise.
See more photos...