New Mom Evangeline Lilly Looks Stunning At 'Real Steel' Premiere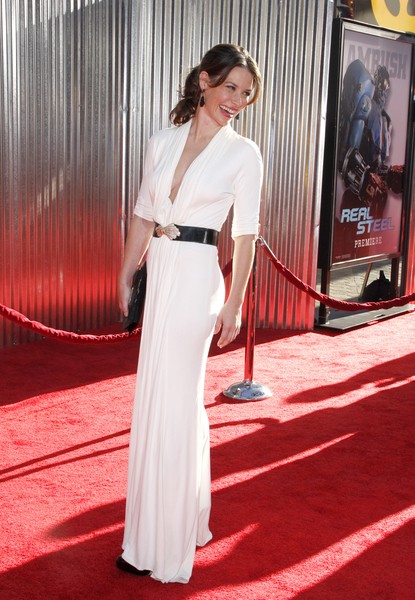 Former "Lost" star Evangeline Lilly attended the "Real Steel" Los Angeles premiere on Sunday looking lovely in a long white dress.
Considering the actress gave birth to a baby boy in May, we think she looks extra fabulous. Do you agree?
In addition to "Real Steel," Lilly stars in the upcoming "Lord of the Rings" prequels, ""The Hobbit: An Unexpected Journey" and "The Hobbit: There And Back Again."