New Kid On The Block Joey McIntyre Caught Up In Boston Marathon Bombings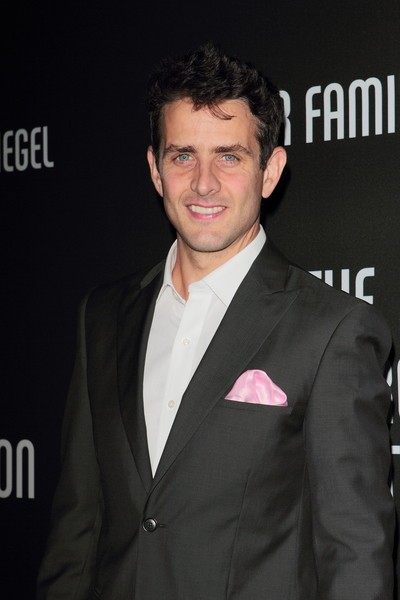 New Kids On The Block star Joey McIntyre was caught up in the chaos following Monday's bombings during the Boston Marathon.

The singer and Boston native ran the road race and crossed the finish line shortly before the first blast.

"There was an explosion by the finish line about 5 minutes after I finished - I'm ok but I'm sure there are many hurt," he wrote on his Twitter page. "I don't know what to say. I feel for everybody involved with the Boston Marathon. My family is ok. I am ok. Gonna take a while to process."

Two explosions rocked the finish line area of the annual event, killing three and seriously injuring dozens of others. The blasts came hours after Ethiopia's Lelisa Desisa and Kenya's Rita Jeptoo won the race for men and women, respectively, and after over three-quarters of the field of 23,000 had finished.

Lindsay Lohan, Lil Wayne and Eva Longoria were among the stars sending their thoughts and prayers to the victims of the day's tragic event.

"Sending prayers to everyone who was/is at the #bostonmarathon," Lohan wrote, while actress Chloe Moretz added, "Boston marathon, absolutely terrifying I hope everyone is okay... Horrific things happening in the world today. God bless those who have died and are injured."

Lil Wayne tweeted "Prayers for Boston," and Longoria wrote, "God Bless everyone in Boston... God be with the injured people!"

It is still unknown who was behind the tragic bombing.


McIntyre posted a self-shot photo before the race started, along with the message, "T minus 5 minutes!!!!"