New Jonas Brothers Video, Dokken & Chicken, Tyra's Real Hair & More (Videos)

Watch some videos and clips of the latest funny, informative, viral, WTF, FAIL, and other time-wasting stuff that we gathered from around the web today. Check 'em all out!
Jonas Brothers
"Keep It Real" Music Video From The New Album
Lines, Vines and Trying Times
, Featuring Footage From
Jonas
...
"Keep It Real":


Tyra Banks
gets real about her hair, takes all the weaves and clipons out...
Tyra's Real Hair:


Driving under the influence of a good novel...
Read-Driving


Rokken with
Dokken
: These three videos promoting the new Norton Internet Security 2010 featuring 80s metal band Dokken are really funny, especially if you grew up in the 80s. And yeah, they might be commercials, but so what.
Dokken vs Chicken 1:


VIDEODESCBLURB
Dokken vs Chicken 2:


VIDEODESCBLURB
Dokken vs Chicken 3: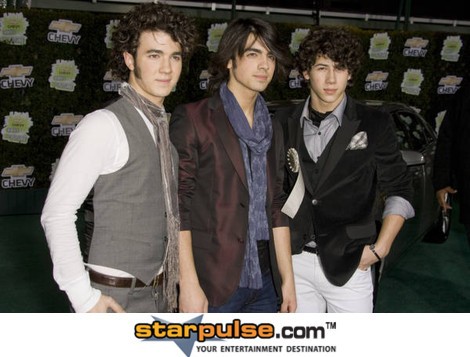 Image © Chris Hatcher / PR Photos