New Johnny Cash Museum Set To Open In Nashville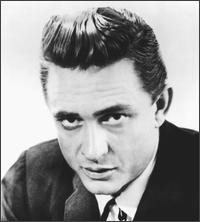 Country legend Johnny Cash is to be honored with his own commemorative museum in Tennessee.

The music icon died in 2003 but his legacy will continue to live on in Nashville thanks to beloved memorabilia collector Bill Miller. 
Miller has teamed up with Cash's relatives to erect an exhibit in the singer's honor, filled with priceless pieces endowed by the legend's family.

The Man in Black's daughter, Rosanne Cash, tells the Associated Press, "If anybody has the whole structure to put up a museum, he (Miller) does. So I have a lot of trust in him and I think it's great at this point. I think he'll do something with dignity and class that's historically important, not some kitschy thing. I'm very interested in seeing what he does."

The venue is slated to open in Nashville later this year and Roseanne is eager to give her famous father a proper tribute.

She adds, "It's so amazing how you don't realize how important these touchstones in your ancestry are until your parents are gone. There's this paradox that you can't really feel it or realize it while they're here, so there's a tremendous amount of poignancy and embracing it and protecting it and preserving it for future generations, and drawing my own children into it. It's a big deal to me."

Relatives will also honor the late singer by making steps to preserve Cash's boyhood Arkansas home on what would have been his 80th birthday - February 26th.